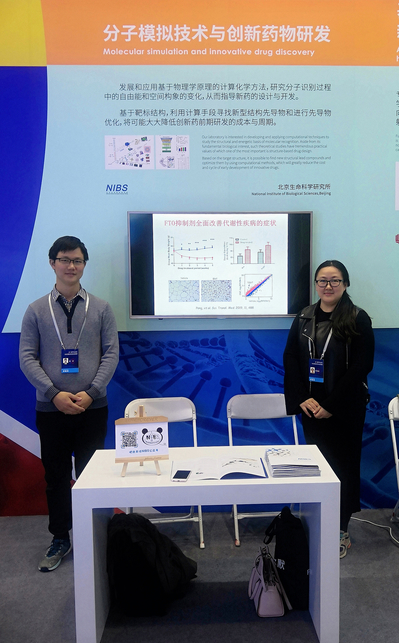 The ZGC Forum 2019 "ZGC International Frontier Science and Technology Achievements Exhibition" (中关村国际前沿科技成果展) was held from October 16th to 19th, 2019 in the ZGC Exhibition Center.
 
This exhibition focuses on the theme of "cutting-edge technology and future industries" and focuses on five areas: artificial intelligence and information technology, life sciences and biotechnology, intelligent manufacturing and high-end equipment, new materials and new energy, and cutting-edge science and technology. A total of 167 scientific and technological achievements from 116 units at home and abroad were displayed.
 
Dr. Yu Zhou and Nannan Hou participated in the exhibition on behalf of NIBS, and presented the project "Molecular Simulation and Innovative Drug Discovery".